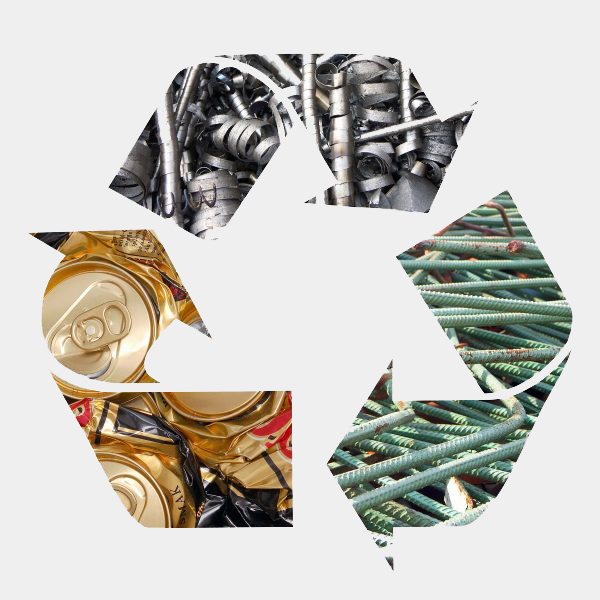 Tired of searching for the best place for metal recycling near me in San Antonio, TX? Look no farther than Bracken Recycling for all your metal disposal needs. We are veteran owned and operated with a mission to be a contributing and environmentally conscious member of our society. Properly recycling metal is critical to maintain the integrity of our environment. Our bilingual team handles all our transactions with care and consideration for both our clients and our world. Since as early as 1970 our family has been committed to providing top notch customer service and creating long-term relationships with our clients.

You may be asking yourself what all is accepted by companies providing metal recycling near me in San Antonio, TX? Our highly trained team at Bracken recycles as many different metals that we can. Most recyclable metal falls under two major categories. They are either defined as ferrous or non-ferrous metals. We have the capability to recycle more materials at a better price than any other company you find searching for "metal recycling near me in San Antonio, TX".

The Institute for Scrap Recycling Industries found that ferrous scrap is the most recycled material in the United States along with the world. A staggering 72 million metric tons of iron and scrap was purchased in 2012 alone. Some common ferrous metals we accept for recycling include iron, tin, metal fencing and roofing, structured steel, automobiles, and various appliances like dyers, washers, hot water heaters, and refrigerators.

Non-ferrous metals are materials other than iron with alloys that do not contain a significant amount of iron. Common non-ferrous metals we recycle includes copper, brass, aluminum, lead, non-electronic ballasts, electric motors, transformers, and AC compressors.

For whatever reason you are searching for, "metal recycling near me in San Antonio, TX" we guarantee we have the capability to satisfy your needs. We can easily sort your recyclables and quickly give you a fair price for buy-able scrap.