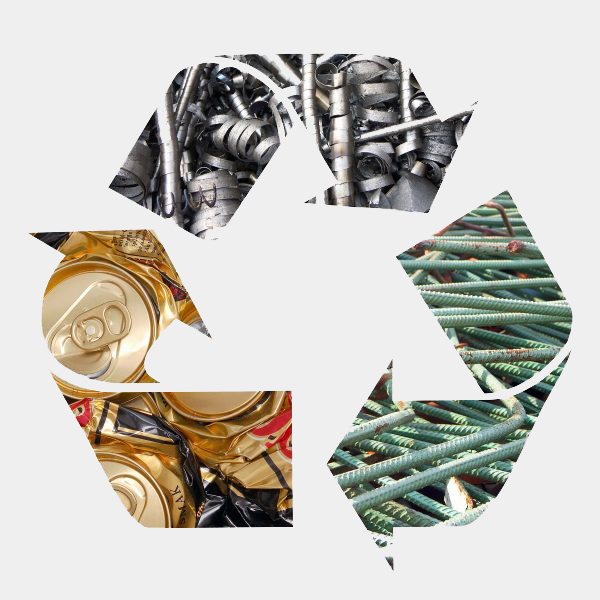 Dedicated San Antonio Recycling for Scrap Metal
‍Bracken Recycling is a scrap metal recycling company located north of loop 1604 off of Nacogdoches road in San Antonio, Texas. It is a veteran-owned and operated San Antonio recycling company, so service and commitment are their very top priorities. They are a proud company of Texas heritage whose mission is to be as socially and environmentally responsible as they can be. Since 1970, they have been honoring that commitment by providing excellence in customer service and creating long-term relationships.

Environmentally Responsible San Antonio Recycling
‍A list of 50 recycling statistics showed that 90 percent of people would recycle more if it were easier. Recycling can be difficult in large amounts due to the mix of materials needing to be recycled, but if we use proper and clean methods of recycling, the process will not backfire and cause more trouble than good. Recycling is very important to our physical environment and Bracken takes responsibility in showing our community that the San Antonio recycling process can be easy! While following government compliance and safe, environmentally friendly practices, Bracken Recycling does not accept liquids, closed containers, tires, trash or hazardous materials making it a much cleaner, greener process!

‍Container Services for San Antonio Recycling
‍When dealing with large amounts of scrap metal it can be difficult to do the right thing and recycle when it could be much quicker to take the material to a big landfill since they are located everywhere, but that can cause problems as we have so many of them just piling up with junk that may never biodegrade. Bracken recycling is helping the environment a little at a time by making this San Antonio recycling issue a non-issue because it also provides on-site delivery of containers for San Antonio recycling for scrap metal. Contractors love the convenience of their on-site containers for the collection of construction and demolition debris for the help of removing and or recycling. when the containers are filled they get picked up for processing. The container services form can be found here for your bulk San Antonio recycling needs regarding scrap metal.