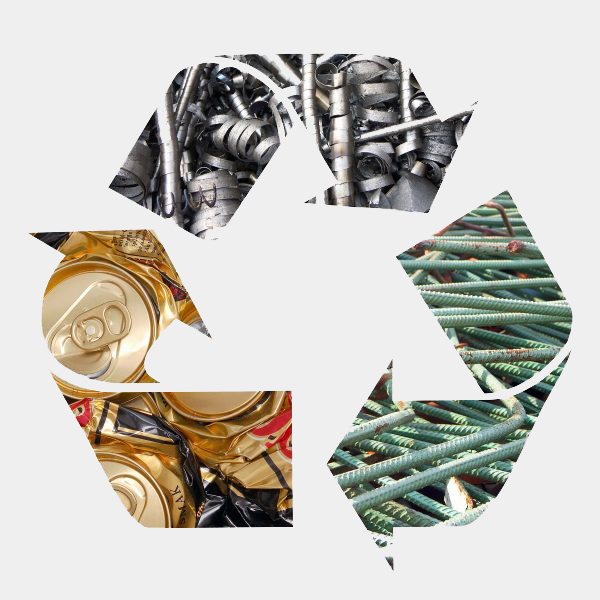 Searching for a 'scrap yard near me in San Antonio, TX'? Bracken Recycling is your neighborhood scrap yard that goes above and beyond for our clients. We are owned and operated by veterans with a maniacal commitment to put money in your pocket for recycling and keeping our environment clean.

We are the most complete and full service organization you can find searching for a 'scrap yard near me in San Antonio, TX. We have the capability to recycle both ferrous and non-ferrous metals, automobiles, appliances, electronic waste, and much more! We offer fair prices for acceptable recyclables based on the weight and type of material donated. We do not care how much metal or electronic waste you are looking to donate we value every customer the same.

Additionally, we make the process to sell your materials as convenient and painless as possible. For smaller loads it is as simple as bringing your material to 19068 Marbach Ln. San Antonio, TX 78266 and we will happily unload what you want to get rid of. For larger projects we can provide you with industrial roll-off containers which are delivered to your needed location. After the container is filled we will remove it from your location then sort for recyclables. We have 11,18,20,30, and 40- yard roll-off containers available, so no project is too big for us! No company that you can find searching for a 'scrap yard near me in San Antonio, Tx can provide high quality and seamless service as Bracken. Not sure if your item is recyclable? No problem! Send us a picture and we will promptly reply with an answer.

In conclusion, our expert services and friendly employees set us apart from any scrap yard in San Antonio, TX. So if you are looking to earn some extra cash while keeping our environment clean contact Bracken Recycling today!